In August 2007, Moldfactory was certified by ISO9001, TS16949 quality system for the first time, and passed LROA, COC.
| | |
| --- | --- |
| | |
| TS16949 Certificate | ISO9001 Certificate |
Our Quality Policy:
"QUALITY IS IN THE DETAILS"
Excellence in Quality will be the hallmark of our business.
We will achieve this through Innovative use of Advance Technology,
focusing on details of:
-- Quality Requirements of our Customers
-- Products and Services Specifications
-- Processes in our Manufacturing
-- Customers' Expectations
Our employees will be empowered to ensure total customer satisfaction at every stage of the business process.
Quality Assurance Standardization and Normalization:
We execute according to strict quality assurance process for every order, from demand determining →design review→design→design confirmation→material inspection→mold manufacturing →component inspection→mold assembly→mold tryout→short run→SOP production, discharge from warehouse and tracking after-sale all follow the strict quality standard to ensure the products get 100% satisfaction.

Advanced Design Planning for Order Developing:
To guarantee the product quality, we have strict plan and quality review from order entry to design output, corresponding documents for every point from order evaluation to product review to design review to design verification, to maximum shorten the mold design period based on keep the high quality.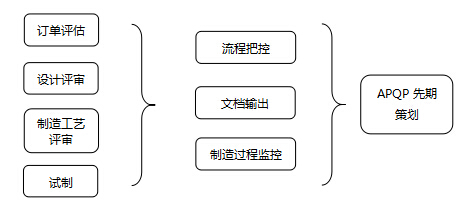 Incoming Quality and Supplier Management Control:
To ensure the incoming material quality, we take inspection for purchased products, supplier audit and regular supplier evaluation. Qualification examination for new supplier before formal cooperation, supervise and statistics to incoming quality every month after formal supply. We also do focused support and guidance for less quality supplier.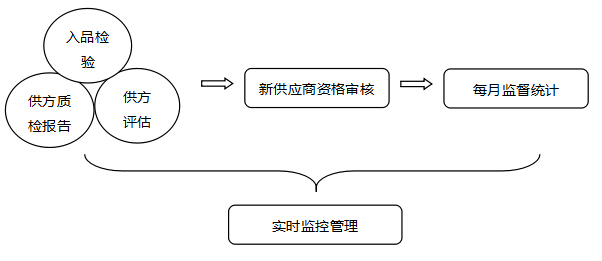 Entirely Quality Control in Manufacturing Process:
To ensure product quality safety, every employee strictly follows Three No Principle (No accept, no making, no outflow for unqualified products). All stages including manufacturing process, machining, assembly, tryout, batch production and ex-warehouse are under control. To realize mold quality assurance, mold quality verification, output quality control.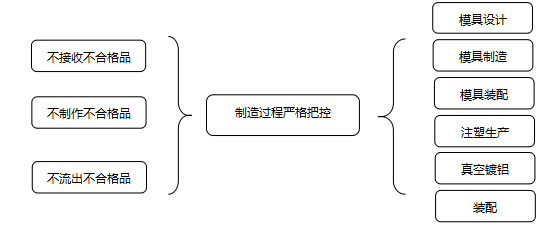 Leading Inspection Equipment:
● CMM (Hexagan、Dukin)
● Articular arm scanner (Hexagan)
● Projector(Zhongtian、Wanxiang )
● Rockwell apparatus
● Condensate test chamber
● GDJW
● Constant temperature and humidity chamber
● Different kinds of gauge blocks, gauges, platform and microscope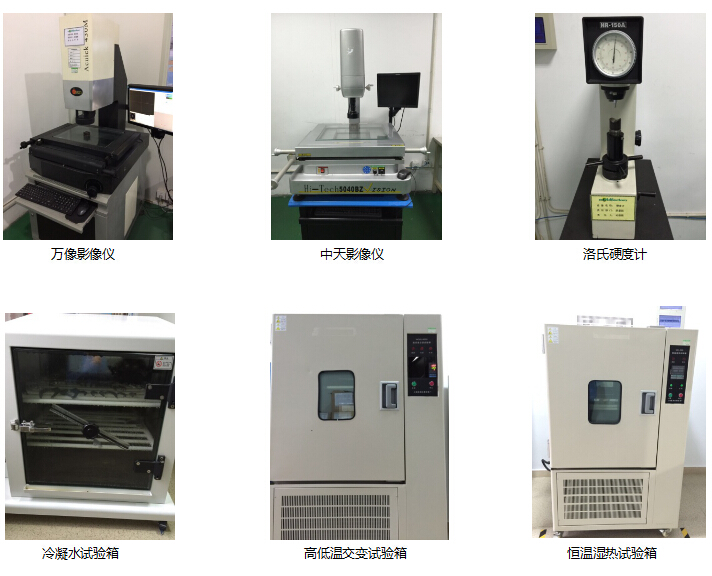 In production process, our incoming inspection, process inspection and finished product inspection are strict accordance with quality system requirement. Clear classification, display, and mark, full inspection for key dimensions, to guarantee the product quality.